Build to Suit: What It Is and Why You Might Need It
If you're a business owner, you know that finding a suitable space for your company is essential. What if you don't find anything that meets your needs? That's where build-to-suit commercial property comes in. This type of construction allows businesses to build their own commercial space explicitly tailored to their commercial real estate needs.
Read on to learn more about the build-to-suit meaning and why you might need it!
What is a Build to Suit lease?
Build to Suit meaning, often abbreviated as BTS, refers to a type of real estate development where a property is custom-built to meet the specific requirements and preferences of a particular tenant or owner.
Unlike traditional real estate development, where buildings are constructed speculatively without a confirmed tenant, build-to-suit projects are tailored to the needs of a specific business or individual.
In this situation, the developer is not building the property for sale. The building has been built in an intended way to be given away for leased purposes by a previously appointed tenant.
A Build to suite lease is a typical build-to-suit agreement in which the developer assumes the cost of the entire property plus the major structural repairs to the property.
Companies with specific facility requirements often use this type of lease and want a custom-built solution. A build-to-lease can benefit both the tenant and the landlord as they allow the tenant to occupy a custom-built facility that meets their specific needs and the landlord to lease out a unique and customized property.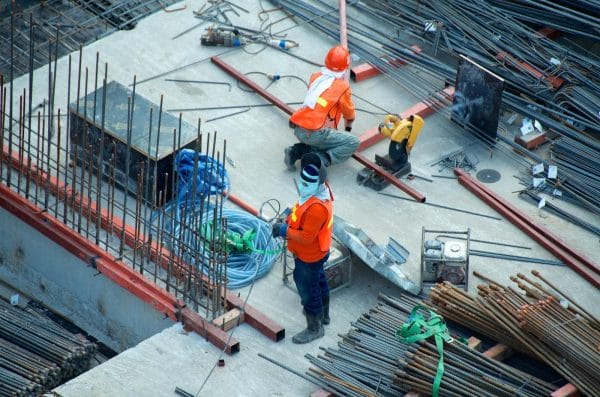 How does a built-to-suit lease work?
Tenants typically commit to leasing rented buildings for a specific period (between 10-20 years is common) with many options for extensions beyond the initial duration. Many built-on properties are free-standing and only have one tenant.
BTS leasing is generally double net.
The tenant pays the property tax, insurance, and most repairs during the lease period. The general procedure begins with the tenant selecting the site of their property, typically in cooperation with an architect. Find out more about double net
How do design and build processes work for a build-to-suit development?
Because building a custom build is primarily made for a single user, the tenant has nearly total creative freedom in all areas of the project. They will cooperate in design with a general contractor, engineers, architects, and developers on their projects.
The developer team serves as the tenant project manager and guides the tenants through the process.
However, real estate development can be a powerful influence on design.
Suppose an idea has crossed over from market norms. A build-to-suit tenant will have to decide whether they want the new product or not. It would be nonsensical for them to put everything on hold because of this single choice so it's likely that some negotiations and give-and-takes will take place to keep the project alive without compromising its design integrity.
Is a Build to Suit commercial building right for my company?
While demand for specific product types increases across many markets, construction costs have climbed because of supply chain delays and material shortages.
Rent is passed onto a third party – tenants feel the burden as they have a higher rental rate and fewer affordable rental options in many markets already facing upward pressure on rental.
These confluences of factors create a problem for effective markets to function. The yields on land for developers have continued to decline as demand for rented space has increased.
How do we resolve this issue?
Are you a developer who wants to avoid buying $20 per foot of space in $12/ft neighborhoods?
Are you a tenant who wants an affordable build-out that doesn't sacrifice your brand and design standards?
If so, BTS may be the best solution for you.
It's important to note that not every business is a good fit for build-to-suit leasing. This type of lease is most beneficial for companies with a specific commercial space requirement and who want more control over their commercial property.
If you're unsure whether build-to-suit development suits you, contact our commercial real estate experts to discuss your options!
The Process of Build to Suit
When engaging in a build to suit project, the process typically involves the following steps:
Identification of Needs: The first step is to identify the specific needs and requirements of the tenant or owner. This includes the desired location, size, layout, and property's special features.
Site Selection: Once the needs are identified, the next step is to find a suitable site for the development. Factors such as accessibility, zoning regulations, and proximity to amenities are considered during the site selection process.
Design and Planning: The design and planning phase begins after securing the site. Architects, engineers, and other professionals work closely with the tenant or owner to create a customized building design that optimally meets their requirements.
Permitting and Approvals: Obtaining the necessary permits and approvals from local authorities is an essential part of the build to suit process. This ensures compliance with building codes and regulations.
Construction: The custom-built property can begin once all the necessary approvals are obtained. The construction phase is managed by a general contractor who oversees the entire process and ensures that the project stays on schedule.
Completion and Occupancy: The tenant or owner can move into the newly built property after the construction. The build to suit project is successful when the property fulfills all the desired specifications and requirements.
Advantages of a build-to-suit commercial property lease
A building lease can prove advantageous from the tenant's point of view. A construction lease is based on custom-made and brand-new properties and does not require a considerable investment.
In addition, build-to-suit leases can be beneficial in taxing property owners. The build-to-suit lease can lower overall costs because the owner avoids paying capital gains taxes.
Disadvantages of a Build to suit your needs.
The cost of an application depends on the business lines of operation. It has some negative aspects.
Also, business owners are generally required to maintain the property in good condition and make any necessary repairs.
Lastly, build-to-suit leases usually have a longer lease term duration than other types of leases so your businesses may have been stuck in that location for a while.
What is a reverse build-to-suit?
A build to suit lease may be terminated early by the tenant through a "reverse build-to-suit." In this case, the tenant returns the property to the landlord in its original condition and is no longer responsible for paying rent or maintaining the commercial property.
The reverse build-to-suit development option is generally included in BTS leases as a way for the tenant to get out of the lease early if their business needs change.
However, the reverse build-to-suit option can be costly for the tenant because they may have to pay for any damage that has been done to the property during their lease.
What is a built-to-suit residential?
Build-to-suit residential is a type of home construction in which a builder creates a custom-made home based on the specific needs and preferences of the homeowner. This type of construction differs from traditional homebuilding as the builder works closely with the homeowner to create a home that meets their requirements. This process often involves designing the floor plan, selecting the finishes, and incorporating custom features.
Build-to-suit residential construction allows homeowners to get a home that fits their lifestyle and meets their needs rather than having to compromise on space, functionality, or design. It also provides greater flexibility than purchasing an existing home, as the homeowner can choose their new home's location, size, and layout. This type of construction is becoming increasingly popular among homeowners who want a unique and customized living experience.
How does a build-to-suit differ from a sale-leaseback?
Sale-leasebacks are often used by owners who want to free up cash that's tied up in their real estate holdings. In a build-to-suit transaction, the tenant usually has a long-term lease on the property for a set period, such as ten years.
At the end of the lease, the tenant may be able to purchase the property, renew the lease, or move out.
A build-to-suit development transaction is typically used when a company needs a custom-built facility for its operations. For example, a manufacturing company may build a factory to suit its specific needs; however, it does not have the initial capital to purchase the property outright.
A build-to-suit transaction can also be used for office space, retail space, warehouses, or commercial real estate properties.
Are there tax benefits to build to suit real estate development?
There are many tax benefits to BTS real estate developments.
The two most common are the ability to depreciate the building and not paying capital gains taxes on the commercial property.
Both of these benefits make it easier for developers to finance their projects.
Conclusion
A build-to-suit development lease is an agreement in which the developer assumes the cost of the entire property plus the major structural repairs to the property.
This type of lease can be beneficial from the tenant's point of view, but it also has some disadvantages that should be considered before entering into this agreement.
FAQs
How long does a build to suit project typically take?
A build to suit project's timeline can vary depending on factors such as the size and complexity of the property, permitting processes, and construction timelines. Generally, it can take several months to over a year to complete.
Are build to suit projects only for large corporations?
No, build to suit projects are not limited to large corporations. They can be suitable for businesses of all sizes, including small and medium enterprises and individual owners with specific requirements.
Can build to suit projects be financed?
Yes, build to suit projects can be financed through various methods, including traditional bank loans, real estate partnerships, or lease agreements with developers or investors.
What happens if my business needs change after the build to suit project is completed?
Build to suit properties are designed to accommodate future changes and growth. However, if your business needs change significantly, modifications or renovations may be required to adapt the property to the new requirements.
Is build to suit limited to commercial properties only?
While build to suit is commonly associated with commercial properties, it can also be applied to residential properties. Homeowners or property developers can engage in build to suit projects to create customized living spaces.
Disclaimer
Please note that Point Acquisitions is not a tax expert or tax advisor. The information on our blogs and pages is for general informational purposes only and should not be relied upon as legal, tax, or accounting advice. Any information provided does not constitute professional advice or create an attorney-client or any other professional relationship. We recommend that you consult with your tax advisor or seek professional advice before making any decisions based on the information provided on our blogs and pages. Point Acquisitions is not responsible for any actions taken based on the information provided on our blogs and pages.
Selling a hotel isn't just a transaction; it's an art that demands a deep understanding of the accommodation sector. The industry has witnessed considerable shifts in recent years, influenced by changing traveler preferences, technological advancements, and economic trends. These shifts…
Read More