How Much Does It Cost To Rent A Commercial Building?
How much is commercial rent? When you're looking for a place to set up your commercial project, the cost of renting a building can be a major factor in your decision. But how much does it cost to rent commercial space? And what things do you need to consider when making your choice? In this blog post, we'll look at the factors that go into how much commercial rent can be and help you develop the right business plan.
Why Do You Need To Rent A Building?
There are several reasons why you might need to rent a building. You may not have the capital to buy your property if you're starting a new business. Or, if you're expanding from local business owner to something larger, you may need more space than what you currently have. Whatever the reason, it's important to understand how much it will cost to rent a commercial building before deciding.
What Factors Affect How Much It Cost To Rent A Building?
Many factors can affect how much it will cost to rent commercial buildings. Here are some primary factors when thinking about the average rent for commercial space:
Property Location
When considering commercial rent estimates, the first factor is the commercial property's location. Finding high-density areas can be very useful when trying to attract customers. Areas with high concentrations of targeted demographics and low saturation of competitors are good but difficult to find.
Similarly, the proximity to busy roadways and large streets can increase rent. The average office rental cost will be significantly more If you're looking for property in the more developed areas of a major city, for example.
Do your market research and find the best location for your business.
Size of the property
The second is the size of the property. The larger the space, the higher the rent will be. If you're starting a small business, renting a large space may not be necessary.
Condition of the property
Finally, the property's condition will also affect how much does it cost to rent a building. If you're looking for a brand-new , you can expect to pay more than if you're willing to settle for an older property.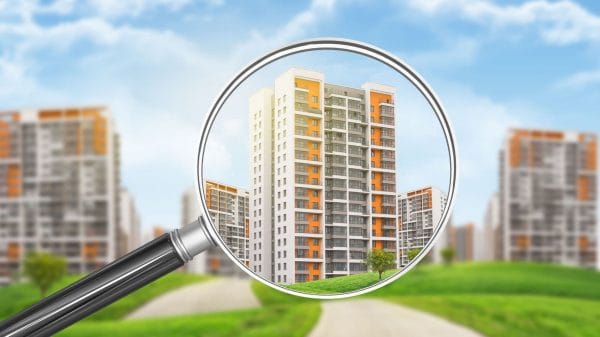 What Are Some Things To Consider When Renting A Building?
Layout and facilities
The features of the building can also affect the cost of the monthly rent. Look at the layout of offices in particular. If you want a larger open plan or dedicated workspace, you will need an appropriate room of optimum size. When a retail company sells excess inventory, you need storage space.
Another thing to look out for is if the commercial space has an on-site parking lot, which will increase the rent. It's easy to forget parking or guarding your vehicle, but it has important aspects also. When sharing lots between businesses, consider how that affects employees and customers.
How Do You Choose The Right Building To Rent?
Now that you know some of the factors that go into how much it costs to rent a building, you can narrow down your choices. First, decide what type of property you need. Do you need office space? A retail business location? A warehouse?
Once you've determined the type of property you need, you can start to look at locations. Again, keep in mind that the location will affect how much you'll pay for rent. Once you've found a few potential industrial rental properties, it's time to start negotiations with the landlord. Be sure to get everything in writing, so there are no surprises down the road.
Choosing The Right Square Foot Size
Take your time deciding what size of the office is best for you. Square feet will be a major deciding factor when you rent. Your company should have around 125 – 250 rentable square footage per staff, depending on the industry.
Office Space Costs
How much does it cost to rent an office space? Office space costs can vary greatly depending on a number of factors, including the location, size, and amenities of the rental space. In general, however, prices for commercial office space start at around $500 per month. This price can increase significantly for larger spaces or for those located in prime areas. Office space that includes features such as a reception area, conference room, or kitchenette will also typically be more expensive than basic office space. When considering Office space costs, businesses should also factor in the cost of furniture, utilities, and janitorial services. By taking all of these costs into account, businesses can find an office space that fits their budget and their needs.
Retail Space Costs
How much does it cost to lease a store? For retail, commercial leasing rates start at $35 per square foot if you are in well-located areas in major cities. Your rent for a 900-square-foot space would be around $2,625 per month. Retailers should also factor in the cost of CAM charges, which can add $0.20 to $0.70 per square foot to the bill.
Commercial shop retail space costs include CAM charges that are common in retail leases and stand for "common area maintenance." These are the upkeep fees associated with the shared spaces in a shopping center, such as hallways, parking lots, and landscaping. You need to make sure that all factors have been included when considering the average cost of retail stores and spaces.
These are just some of the costs associated with renting retail spaces. Before signing a lease, it's important to have a clear understanding of all the charges that will be included in your rent.
Warehouse Space Costs
Large spaces for rent can be found in warehouses. Warehouse spaces are available for lease at $1.00+ per square foot. Your rent cost for a 5000-square-foot space would be $5000 per year. When signing a lease for warehouse space, it's important to be aware of the minimum square footage required by your local zoning laws.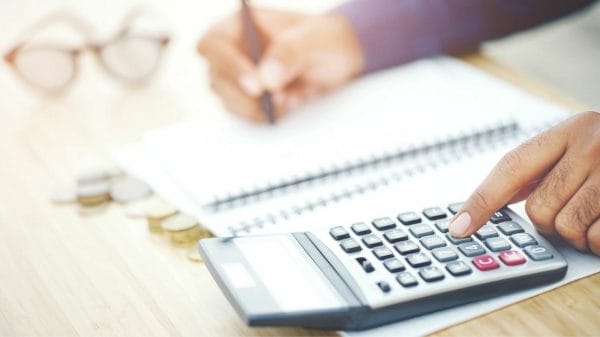 How Much Of My Budget Should Be My Monthly Rent?
The answer to this question depends on several factors, including how much money you have to work with and what type of business you're running. Generally speaking, you should expect to spend around 30% of your budget on rent. Of course, the exact amount will depend on your specific circumstances.
If you're just starting out, you may want to prioritize other expenses over rent. But if you're established and looking to expand, you may be willing to spend a larger percentage of your budget on rent.
What Are The Different Lease Agreements?
When thinking about how much does it cost to lease a building space, it's important to know a little more about leases. There are a few different types of lease agreements, and the one you choose will depend on your needs. The most common type of lease agreements are:
Triple net lease
With a triple net lease, the tenant is responsible for paying all of the property's expenses, including insurance, property taxes, and maintenance. This type of lease is typically used for commercial properties.
Full-service lease
With a full-service lease, the landlord is responsible for all of the property's expenses. This type of lease is typically used for office space.
Gross lease
With a gross lease, the tenant pays a flat rate that includes all of the property's expenses. This type of lease is typically used for retail space.
In Conclusion
It is important to do your research and ask the right questions when looking at business buildings for rent. So, how much to rent a space for business? Obviously, the answer is complex but by understanding the cost of rent and the different lease agreements available, you can make an informed decision that fits your needs and budget.
This concludes our blog post on how much it costs to rent a building. We hope you found it informative and helpful. Please visit our website or contact us directly for more tips and advice. Thank you for reading!
Disclaimer
Please note that Point Acquisitions is not a tax expert or tax advisor. The information on our blogs and pages is for general informational purposes only and should not be relied upon as legal, tax, or accounting advice. Any information provided does not constitute professional advice or create an attorney-client or any other professional relationship. We recommend that you consult with your tax advisor or seek professional advice before making any decisions based on the information provided on our blogs and pages. Point Acquisitions is not responsible for any actions taken based on the information provided on our blogs and pages.
Selling a hotel isn't just a transaction; it's an art that demands a deep understanding of the accommodation sector. The industry has witnessed considerable shifts in recent years, influenced by changing traveler preferences, technological advancements, and economic trends. These shifts…
Read More