How to Buy a Commercial Property
Are you looking for a lucrative investment opportunity? Are you looking for a business with more financial rewards? Do you want to learn how to buy a commercial property like a pro? Well, buying commercial real estate has the potential to be an excellent investment strategy. If you have been in real estate for an extended period, you must differentiate between buying a commercial property and investing in residential real estate.
In real estate, commercial properties are restricted for business purposes. Any building hosting businesses, such as malls, grocery stores, office buildings, manufacturing shops, or any land used to generate profit, falls into commercial properties. To move to commercial real estate, you need to know the different types of commercial properties. Some of these include Office buildings, retail buildings, Malls, warehouses, industrial buildings, etc.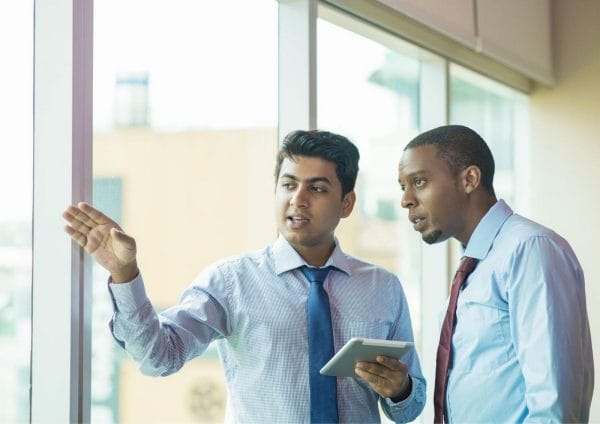 Benefits of Buying Commercial Real Estate
If you want to move to commercial real estate, below are some of the most attractive benefits that should draw you towards this venture:
Profit Growth
No one ignores the element of revenue when starting any business. That is why there is a paradigm shift in the world of commercial real estate. Owning a commercial property can bring big bucks. There is increased profit potential in owning commercial real estate as property investors and developers can experience faster capital growth than other investment opportunities.
It is Easy to Manage
Managing a commercial real estate property is relatively easy instead, of residential properties, where landlords face constant threats from tenants and the increased responsibilities of facilities provided. Commercial real estate investors do not actively engage in management since onsite managers participate in all the operations where all units are situated in the same locality. Also, you enjoy discount benefits from maintenance contractors due to working on multiple properties. This, in turn, tends to reduce the operational costs of each property.
Versatility in Funding
Due to the flexibility of funding in commercial real estate, investors can leverage their assets portfolio beyond the initial outlay. This means that investors can increase their earning potential five times more than their initial wealth. Therefore, investors have an increased potential for capital growth.
Optimum Control
An overwhelming majority of commercial real estate investors can gain maximum control over their business even in its initial stage. In case there is a need for money, they can easily move some units with zero difficulties.
Minimized Risks
There is no business where risk is not involved. However, it is imperative to look for ways to reduce risk potentials. With commercial real estate investment, you are guaranteed secure solutions on the market since property ownership ensures that you possess tangible assets. Even though big businesses can suffer significant blows, investing in hard assets can reduce the risks. As other businesses are declining, commercial real estate investment is expected to experience drastic growth in the future.
How to Buy a Commercial Property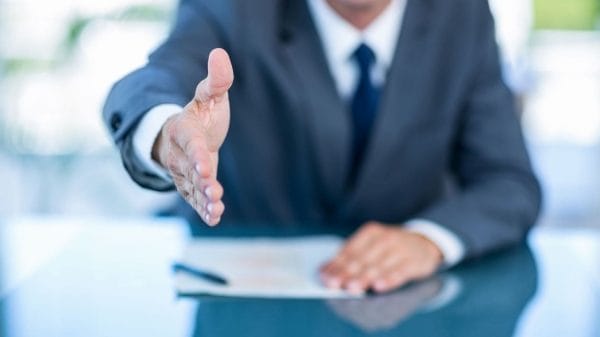 Investing in a commercial real estate property is a great move. If you would like to purchase commercial real estate, since this is a huge investment, it is important to have a clear guide in order to leverage the returns. Below are some important guidelines on how to go about it:
1. Understand your Motives
Before you even think of looking to buy commercial property, you need to understand the primary purpose of buying a commercial property. Are you looking for a property to use for personal businesses, do you intend to build equity after property appreciation, do you want to take advantage of tax benefits, or are you investing for the sake of investing? You may have several motives, but it is essential to evaluate and examine your reasons before you invest. Having the necessary understanding will propel you towards the right investment opportunity.
2. Evaluate your Investment Alternatives
Commercial real estate encompasses more comprehensive investment options; it is your responsibility to decide the type of commercial real estate to venture into. Your decision will be influenced by your motive of investing in a commercial property. Commercial properties are categorized into various types such as office, retail, industrial, multifamily, and other particular purposes.
3. Secure Financing
Most people purchasing commercial real estate are more likely to engage in different forms of financing to be in a position to purchase the property. Before you commit to property buying, it is paramount to align your financing alternatives in advance. Financing occurs in various options, such as standard commercial real estate loans, government-backed programs, or investments made through savings or financial associates.
Usually, the first step to lining up your financing is understanding your creditworthiness. Depending on who is financing you, you must declare your credit scores and reports. Some lenders will also want to evaluate your credit too. Before you invest in a commercial property, make sure you assess, and business credit scores your personal and determine the type of financing that you qualify for.
4. Get the Right Team
Moving to commercial real estate can be a nerve-wracking experience, and it requires significant support. Therefore, you need to find the right partners to carry you throughout the entire process. To ensure your investment has the best chance of success, engage a team of licensed experts in areas such as accounting, commercial real estate appraisals, commercial real estate purchasing and selling, commercial real estate law, tax law, and others. Since you can find a single person with comprehensive knowledge of all the fields, it is crucial to find the appropriate balance for your needs.
5. Point Out Potential Property
You need to determine the property that suits your needs. You can engage a commercial real estate agent to assist you in this task. This is where you need to do thorough research to ensure your needs are adequately addressed and documented.
You may need to ask yourself several questions such as: How was the property used before? Can you be granted a change in zoning? What is the annual return of the property? What is the IRR? What are the property taxes? Is this the right deal to engage in your investment portfolio?
Refrain from making a wrong investment decision since this can prove to be costly in the long run. If you are not sure of what you are doing, engage in studying resources and real estate investment books written by other successful investors. Also, engage your partners as each will help you decide on the various fields such as taxation and accounting.
6. Close the Deal
This is the last step when buying commercial properties. It happens after identifying the right property to buy. At this stage, you are expected to write up an offer to purchase. This stage may involve several parties, such as the commercial real estate agent who helps you understand the purchase details or the attorney general whose role is to review the offer for analysis before you sign and submit it.
However, make sure you do not sign the purchase offer if it lacks the due diligence period, making provision for change if things do not go as planned. You may be required to submit an American Land Title Association survey as a requirement for closing as well as other necessary closing costs.
Facts About Commercial Properties
Suppose you are a real estate investor who wants to transition into commercial real estate. In that case, you must understand that the transition will be accompanied by a higher purchase price and increased risk. However, it is the best opportunity for investors determined to achieve regular revenue with a market that harmoniously appreciates its value.
Whether you are purchasing retail real estate or looking to develop office space, there are some wonderful opportunities out there. If you are wondering how to buy a business property or planning to buy commercial property, contact us, and we will guide you on every step.
Disclaimer
Please note that Point Acquisitions is not a tax expert or tax advisor. The information on our blogs and pages is for general informational purposes only and should not be relied upon as legal, tax, or accounting advice. Any information provided does not constitute professional advice or create an attorney-client or any other professional relationship. We recommend that you consult with your tax advisor or seek professional advice before making any decisions based on the information provided on our blogs and pages. Point Acquisitions is not responsible for any actions taken based on the information provided on our blogs and pages.
Selling a hotel isn't just a transaction; it's an art that demands a deep understanding of the accommodation sector. The industry has witnessed considerable shifts in recent years, influenced by changing traveler preferences, technological advancements, and economic trends. These shifts…
Read More