The State of Commercial Real Estate in Jacksonville, FL
Though overshadowed by other popular Florida destinations like Miami and Tampa, Jacksonville is an economically diverse city. The strong economy and easy quality of life are some factors contributing to a growing population in the region. Here is all you need to know about Jacksonville commercial real estate trends and investing in the industrial real estate market.
What Makes Jacksonville Ideal for Real Estate Investment?
One thing that makes this region unique is the Atlantic coast and large seaport that promotes commerce. The 22 miles of beach, coastal cuisine, vibrant arts, and historical sites attract more people into this city. The region also has a business-friendly government and an excellent all-year climate. As a result, the city has one of the biggest in-migration markets in Florida. Besides the suburban lifestyle, other things that attract people to this city include:
Thriving urban opportunities for young professionals
Low crime rates
Affordable housing
Excellent variety of schools
Short driving distances to top attractions
What makes this city an excellent spot for investing in commercial real estate in jacksonville is the positive cash flow, friendly taxes, and high property appreciation rate.
The State of the Market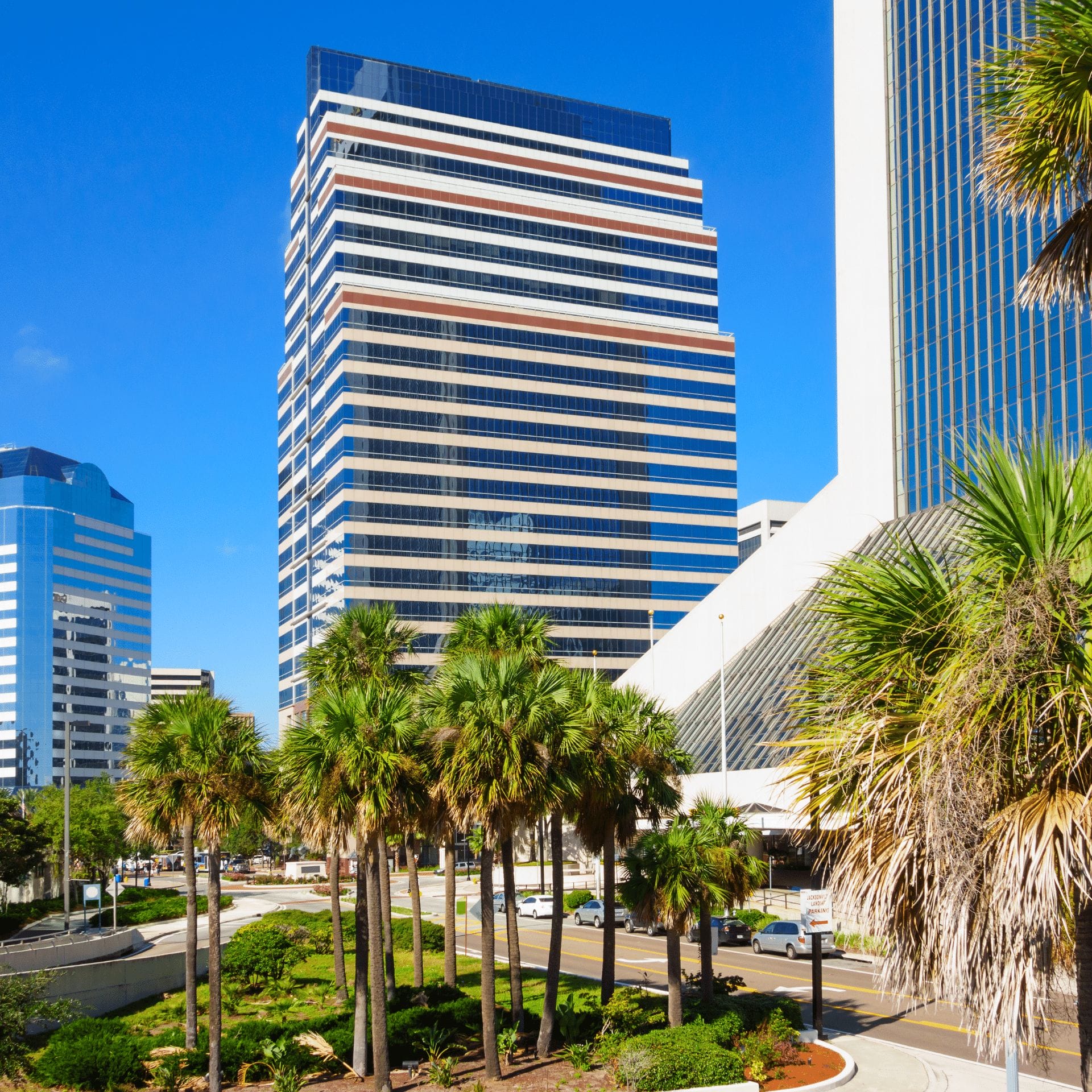 One of the key Jacksonville commercial real estate trends is the high economic growth. More companies have moved their headquarters and opened branches in Jacksonville. The region has a strong military presence that calls for various manufacturing services. This has led to the development of fortune 500 companies like Fidelity National Information Services, CSX Corporation, Southeastern Grocers, and Fidelity National Finance. Companies like Amazon and Wayfair also have their bases here. IT, Innovation, and the manufacturing industry is doing well in the area too. There are also numerous health centers and financial institutions in this city. Such developments lead to higher demand for commercial spaces.
Rental rates in the area have steadily increased over the years. Real estate value also continues to expand rapidly throughout the city due to the strong job market and in-migration. Zillow predicts that property value in this city will increase by 22% in 2022.
Despite the Great Recession at housing prices, the region has had a consistent property appreciation over the past two decades. The business-friendly and development policies in this area encourage small business creation. Therefore, the demand for commercial spaces will continually increase, which will drive Jacksonville housing market prices even higher soon.
The city has also managed to match the national unemployment rate due to the diverse economic infrastructure. A healthy unemployment rate speaks volumes about the region's job market and business growth. When unemployment is low, the government receives more taxes and provides better state benefits. In such a case, businesses thrive and are more likely to expand their premises, creating exciting opportunities in the future of commercial real estate.
Commercial Real estate Property Jacksonville
Any investor looking forward to equity growth and cash flow over the long term should consider owning a commercial rental property in the region. Here are some properties you can consider.
Office Spaces
Due to the high population and economic growth, office spaces quickly fill up in the area. This is one promising commercial real estate option that you can invest in.
Retail Spaces
The retail industry is also rapidly growing, increasing the demand for spaces like stores, restaurants, and shopping malls.
Industrial Spaces
Most retail companies are now shifting from physical stores to online operations and omni-channel sales. This had increased the demand for industrial spaces like a warehouse in the region. You can also invest in storage facilities, depots, and factory spaces. This is a very profitable venture considering that industrial property tenants opt for long-term leases to keep their businesses running smoothly.
Commercial Land
Buying raw land is another lucrative investment opportunity. The land is a limited resource, and as more developers look forward to extending their businesses in the region, it will become more valuable.
Best Areas and Neighborhoods for Industrial Real Estate Investing
Here are some of the areas that are currently top in JAX FL commercial real estate investing:
Riverside
This is part of Jacksonville's downtown area with great restaurants and shops. There is a higher demand for commercial spaces, especially along St. Johns River and Riverside Avenue.
Lakeside
This area borders Doctors Lake and supports myriads of fun activities. It attracts the development of restaurants, parks, cafes, and enjoyment spaces.
Hillcrest
This is an ideal place to invest in multifamily property like apartment complexes. The region has a higher number of renters than homeowners.
The Bottom Line
Investing in commercial real estate is very rewarding. You can explore multiple options, provided that you do thorough due diligence to understand the risks and benefits involved.
Consider contacting professionals like Point Acquisitions to guide you in making the right decision in commercial real estate investments. We are an e-seller real estate company well-versed in vital information like market forecasts, consumer attitudes, and conditions that affect various real estate market areas.
Disclaimer
Please note that Point Acquisitions is not a tax expert or tax advisor. The information on our blogs and pages is for general informational purposes only and should not be relied upon as legal, tax, or accounting advice. Any information provided does not constitute professional advice or create an attorney-client or any other professional relationship. We recommend that you consult with your tax advisor or seek professional advice before making any decisions based on the information provided on our blogs and pages. Point Acquisitions is not responsible for any actions taken based on the information provided on our blogs and pages.
Selling a hotel isn't just a transaction; it's an art that demands a deep understanding of the accommodation sector. The industry has witnessed considerable shifts in recent years, influenced by changing traveler preferences, technological advancements, and economic trends. These shifts…
Read More