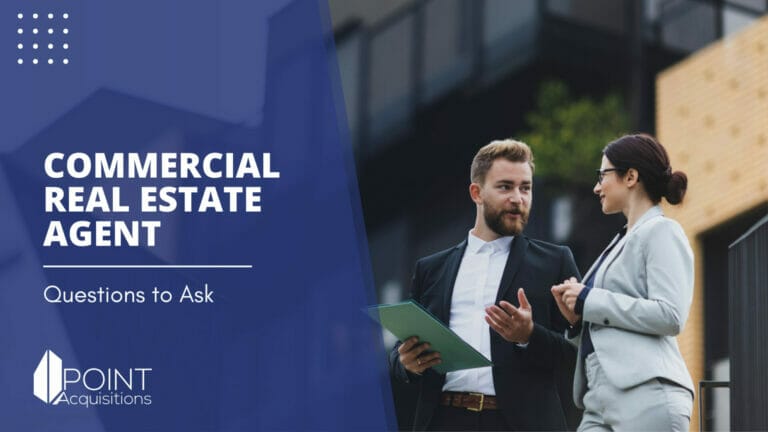 15 Questions To Ask A Commercial Real Estate Broker
Selecting a skilled broker is crucial when making a splash in commercial real estate. Beyond social media insights, a competent broker's role in positioning your property or finding the right commercial space is invaluable.
What questions, then, should you ask to ensure top-notch service? Identifying the right questions is key to a smooth transaction. Here are fifteen essential questions to ask a commercial real estate broker, to understand your broker's expertise and assess if they fit your commercial real estate needs. This will help you better understand the art of buying, selling, or leasing commercial properties, ensuring you get the best deal possible.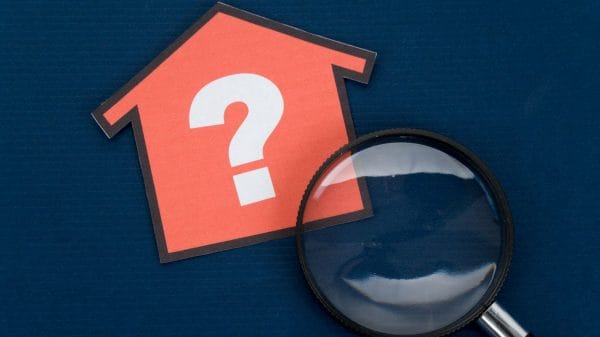 1. What Experience Do You Have With Commercial Real Estate?
Competent commercial real estate brokers may be acquainted with the ins and outs of the market, but that doesn't imply they're experts in selling CRE. Don't hesitate to ask about their previous references and the amount of experience they have in their field.
Instead of concentrating on a commercial real estate agent's years of experience, consider the number of profitable transactions they've completed. Years of experience are not always enough in the commercial real estate industry.
It's all about whether or not an agent can perform the task, and that requires more than simply having experience. It takes a lot of effort, dedication, and a drive to keep learning and developing. So, while years of experience may be helpful, they're not always enough to make a great real estate agent.
2. What Are Your Real Estate Credentials?
Verifying that your real estate agent has the proper credentials before working together is important. Ask about their education, licensing, and any other relevant qualifications. This will help ensure they're qualified to help you with your real estate needs.
3. Which Locations, Cities, Or Areas Are You Most Familiar With In Your Area Of Expertise?
When selling real estate, choosing the right commercial broker who is familiar with the locations, cities, and areas you're interested in is important. After all, your broker will be the one who is responsible for marketing your property and negotiating the sale. If they don't know the area well, they may not be able to get you the best price for your property. That's why asking your broker about their experience with the locations, cities, and areas you're interested in is always a good idea.
4. Do You Have A Good Understanding Of The Local Market?
A client should never hesitate to inquire about a broker's experience in the sector, including past client referrals, industries served, property size, asset type, and anything relevant.
When discussing job experience, it is usually preferable to emphasize the number of completed transactions rather than the time spent in a certain field. It's almost always preferable to have a continually active broker in the market rather than one who is only semi-active for a longer duration.
5. Have You Worked With A Business Like Mine Before?
When looking at possible real estate brokers, ensure they understand your business and can offer insights into how different properties would work for you. Even if they don't have direct experience working with businesses like yours, they should be able to adapt quickly and learn about your specific needs.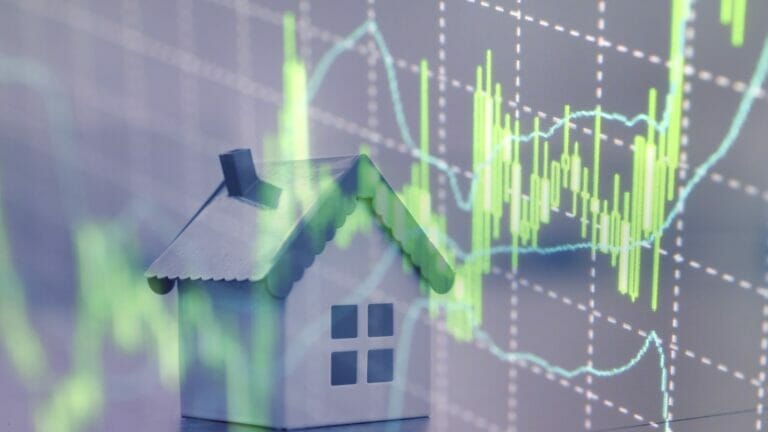 6. Where Do You See The Market Going Right Now?
When considering a sale of your commercial property, it's advisable to speak with a broker about what's happening in the market and what they expect to see in the coming months. They should provide data and analysis to help you understand what direction prices are moving. With this knowledge, you'll be better positioned to make choices that suit your needs.
7. Can You Provide References From Other Clients?
Ask for references from past clients when meeting with a possible real estate agent. This will give you a sense of what working with them is like and whether they'll be an acceptable match for you.
8. Is There Anything About My Commercial Space That Would Deter Clients?
A lot is riding on the final transaction when selling commercial real estate. Finding the appropriate buyer isn't enough; you must also ensure that the property is in good shape and that any undisclosed concerns will not deter potential buyers.
A real estate agent's responsibility is to ensure you are fully informed about your property before it goes on the market. A broker must be able to thoroughly analyze the property, looking for anything that could be considered a flaw or concern.
If there's anything about the property that could potentially deter buyers, they need to make sure the seller is aware so they can weigh the importance of making the necessary repairs or alterations
9. What Are The Terms Of Your Representation?
When working with a real estate broker, it's important to understand the terms of their representation. This includes consulting with real estate attorneys regarding matters like who pays the broker's fees and whether the agent acts as a buyer or seller on your behalf. In most cases, the broker will be representing the seller, and they will be working on getting the best possible price for the property.
10. How Involved Will You Be In The Transaction Process?
Understanding how involved an agent will be in the actual transaction process while dealing with a commercial real estate brokerage is critical. Some brokers may take a more hands-off approach, a real estate selling strategy in which the seller's agent takes a step back from the sale and allows the buyer to take the lead. This is advantageous for both parties involved, as it gives the buyer a sense of control and ownership in the transaction while still allowing property owners to be involved.
Meanwhile, other brokers will be more involved in helping negotiate the deal's terms. These brokers, known as buyers' brokers, work on behalf of the buyers to get the best possible price and terms for their clients.
While the seller's agent works for the seller, the buyer's agent works for the buyer. This implies that they'll be looking out for the buyer's greatest interests and perhaps even able to negotiate a lower purchase price. If you're selling your commercial property, knowing the buyer agent's role in preparing you for negotiations is important.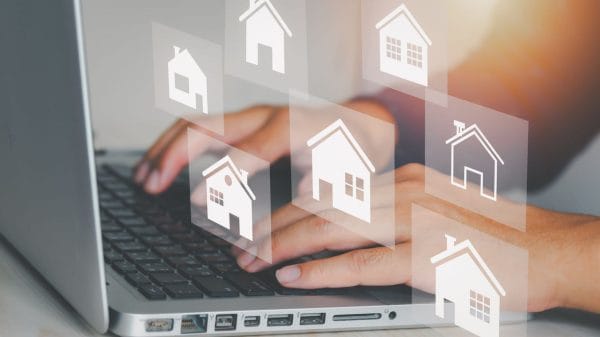 11. What Strategies Do You Recommend For Sellers In Today's Market?
If you're considering selling your commercial real estate, it's important to choose a real estate broker who understands the current market and knows how to craft strategies to help you get the best possible price for your property.
With so much unpredictability in today's world market, predicting what will happen to the real estate market in the next months might be challenging. However, by working with an experienced agent, you will be confident that you're getting expert advice on pricing, staging, and marketing your commercial real estate to potential buyers.
With the right approach, you maximize your chances of a successful sale – even in today's challenging market.
12. What Is The Most Common Type Of Client You Typically Work With?
When meeting with a real estate agent, ask them about the types of businesses they usually represent. It may also let you know how well they will help you and what will suit your needs.
13. In Your Opinion, How Long Will It Take To Locate A Qualified Buyer And Complete The Transaction?
Once you're ready to sell your commercial property, a real estate agent will provide you with an estimate of the time the process will last. This is crucial information to have so that you may prepare beforehand.
14. What Will You Do To Market The Commercial Property For Sale?
When you are ready to list your commercial property for sale, finding a real estate agent who markets the property effectively is important. There are several things that an agent does to market a property, including:
Placing ads in various online databases and websites
Networking with brokers who represent potential buyers
Reaching out to potential buyers directly
However, the most important thing for a real estate agent is ensuring that potential buyers know the property and its features. An agent should be able to provide you with a marketing plan that outlines how they will promote the property and attract potential buyers.
With the help of an experienced and knowledgeable real estate agent, you can be confident that your commercial property will receive the exposure it needs to sell quickly.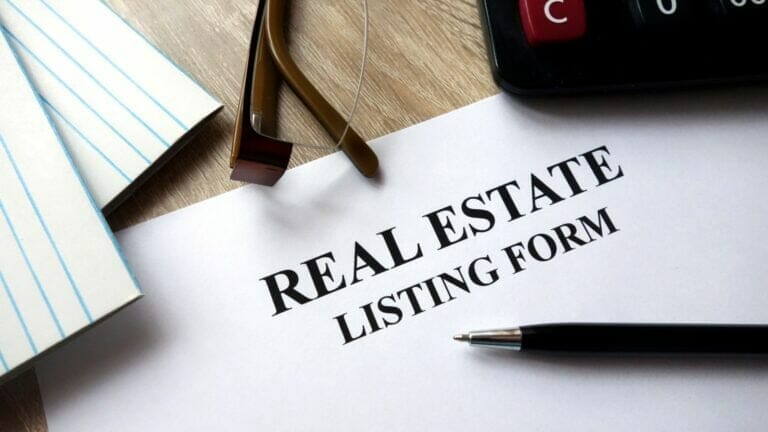 15. How Does The Listing, Contract, And Closing Process Work?
Real estate brokers will take you through the entire process from start to finish. This includes finding a qualified buyer, negotiating the terms of the contract, and then closing the sale. Knowing how these procedures work is critical so you can plan ahead of time for each stage.
Questions to Ask a Commercial Real Estate Broker Conclusion
Commercial real estate transactions are complex, so choosing an experienced and knowledgeable broker is important. With the help of a qualified broker, you maximize your chances of a successful sale – even in today's challenging market. By asking your prospective broker these fifteen key questions, you can be confident you're getting the best possible advice and broker services.
Disclaimer
Please note that Point Acquisitions is not a tax expert or tax advisor. The information on our blogs and pages is for general informational purposes only and should not be relied upon as legal, tax, or accounting advice. Any information provided does not constitute professional advice or create an attorney-client or any other professional relationship. We recommend that you consult with your tax advisor or seek professional advice before making any decisions based on the information provided on our blogs and pages. Point Acquisitions is not responsible for any actions taken based on the information provided on our blogs and pages.
Selling a hotel isn't just a transaction; it's an art that demands a deep understanding of the accommodation sector. The industry has witnessed considerable shifts in recent years, influenced by changing traveler preferences, technological advancements, and economic trends. These shifts…
Read More