Sell us your
Industrial Outdoor Storage
in any condition for market value!
Point Acquisitions is ready to make selling your industrial outdoor storage easy.  We underwrite the property quickly and can wrap up real estate transactions extremely fast.  Our company is backed by some of the largest real estate investors in the country so rest assured we can close and fund deals quickly without the middleman.
Contact us about your outdoor storage facility
Provide some brief information about your outdoor storage facility's condition and a few other details.
Our team does a property analysis
We look at similar outdoor storage facility sales in the area along with the details you provided that make your property unique.
We send over an honest offer
You review your offer and think about what the flexible closing date might be.
We do an on-site property inspection
This allows our team to confirm the outdoor storage facility's condition.
Point Acquisitions

vs. Traditional Broker
It's smart to review options to determine how best to reach your goals with an industrial real estate sale. While you may be able to get a higher "top line" sales price listing with a local broker, that doesn't always boil down to more money in your pocket (or less headache), and can take a considerable period of time to close. Here are some details to compare your options.
| | | |
| --- | --- | --- |
| Commissions / Fees: | 4-6% on average | NONE |
| Closing Costs: | 2% on average | < 1% on average |
| Contingencies: | Most offers include at least three | Only basic due diligence |
| Appraisal Needed: | Sale is often subject to appraisal | No appraisal necessary |
| Average Days on Market: | 180-360 Days | Offer within 2-3 days |
| Number of Showings: | Numerous per interested buyer | As few as one |
| Closing Date: | 90-180 days after acceptance | 30-90 days |
| Repairs: | Negotiated during inspection period | NONE |
| Exclusivity: | Up to a year | No obligation |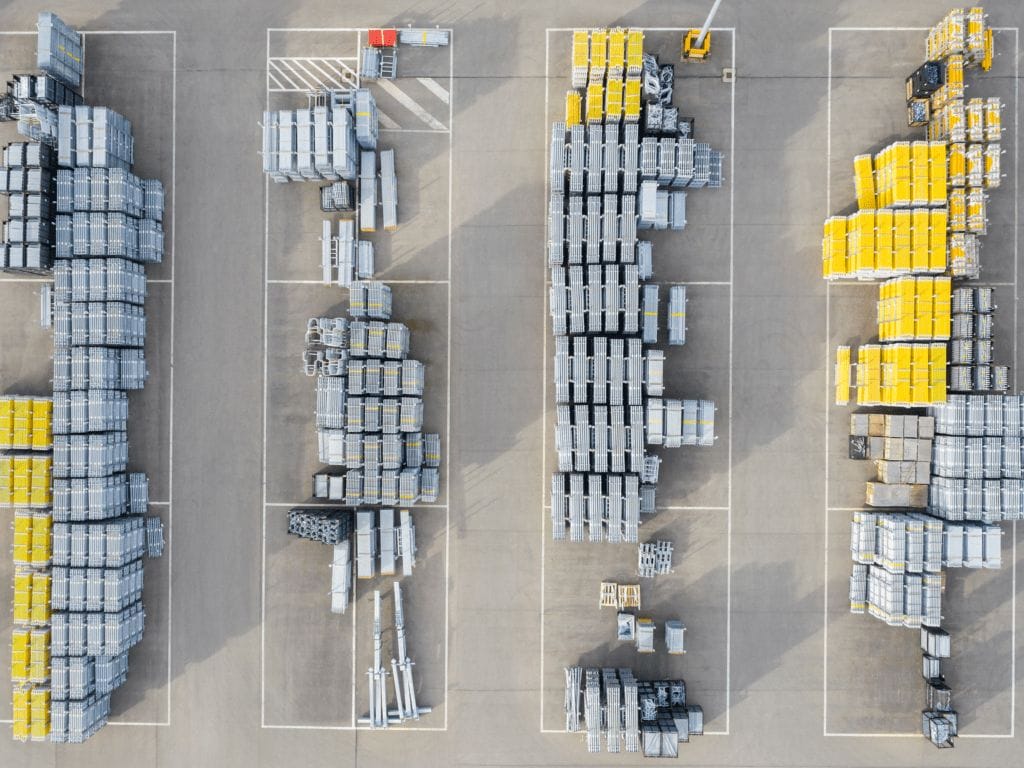 We give property owners an obligation-free offer on their outdoor industrial storage unit within 72 hours after the property walk through is conducted.
Yes! We buy outdoor storage facility complexes nationwide in any condition. Because we buy properties "As Is," you can sell your outdoor storage facility fast without having to spend any time or money on fixing defects that would frighten off other buyers.
We are buyers of income-producing properties who can make an offer on vacant outdoor storage facility properties that just need a little TLC. No matter your property's condition, our process is straightforward. We set up a time to assess your outside storage facility's value, consider the cost of repairs, then make you an offer in only days.
With Point Acquisitions, you can sell your outdoor storage facility property typically in 60-90 days but as little as 30. Point Acquisitions works hard to close the property in as little time as possible.
Once you accept our offer, the next step to getting to closing is to sign the purchase contract we will prepare. Keeping in mind what works best for you, we'll find an appropriate closing date for each party's schedule.
In less than 72 hours, the specified title company will have received the earnest money deposit. On the closing date, we'll meet with the title company, sign the papers, and fund, either in person or remotely.
Selling an industrial outdoor storage facility is a difficult process that requires expertise and precision. At Point Acquisitions, we implement a comprehensive approach to ensure you receive maximum value for your asset. Here's how:
Initial Assessment: We start by conducting a thorough evaluation of your facility, considering factors such as location, size, current occupancy rates, and growth potential.

Market Research: Utilizing cutting-edge research tools and methodologies, we examine local and national market trends. Statistics and studies published by reputable institutions aid us in understanding the facility's market positioning.

Competitive Offers: Based on the data gathered, we formulate an offer that reflects the true value of your facility. Our offers are backed by rigorous market analysis and are designed to meet or exceed current market rates.

Legal Integrity: To ensure a seamless transition, we work closely with legal experts who specialize in commercial real estate transactions. All contractual terms are laid out transparently, and all compliance requirements are meticulously fulfilled.

Financial Structuring: We adopt flexible financial models to benefit both parties. Whether it's a straightforward cash deal or a more intricate financial arrangement, we tailor the deal structure to align with the needs of the transaction.

Closing Process: Once the offer is accepted, we coordinate with all involved parties to ensure a smooth, expedited closing process, fulfilling all legal and financial obligations.
We Buy Industrial Outdoor Storage Facilities Nationwide
Point Acquisitions focuses on buying and investing in commercial real estate, with an interest in storage facilities. If you own an industrial outdoor storage (IOS) property, we offer a straightforward and rewarding selling experience. Our team combines a nationwide presence with local market insights to give you the best offer. We handle every aspect of the deal, from research-based pricing to clear legal procedures, and customize our approach to fit each property's specific needs. With us, IOS property owners across the U.S. can expect a smooth transaction and a fair deal.
Fill out the form with any questions or to get started on our simple process below:
Contact us about your property

We do a comprehensive analysis

We send a no-obligation offer
Selling a hotel isn't just a transaction; it's an art that demands a deep understanding of the accommodation sector. The industry has witnessed considerable shifts in recent years, influenced by changing traveler preferences, technological advancements, and economic trends. These shifts…
Read More