Selling An Apartment Building: What You Need to Know
Do you want to sell an apartment complex? When it's time for a property owner to prepare their apartment sale, there are several things to think about and "check off" for the property to sell at the highest price possible while making the transaction process as simple as possible.
Before marketing your apartment building, think carefully about your requirements and goals. The correct technique will make the difference in getting the greatest return on your investment.
Depending on your financial plan, you may sell your apartment complex in various ways. This blog post will go through the main factors influencing the success of your transaction.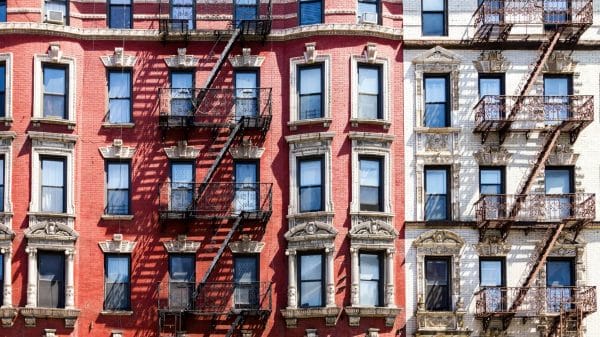 How to Sell Your Apartment Building Property?
Selling an apartment building contains several moving parts you can influence and others beyond your control. As a seller, you'll want to be prepared and in command of the factors that might affect your bottom line. Hiring a professional real estate broker and optimizing your property's online appeal may help you save time, money, and aggravation.
These are eight essential steps you need to take to be ready to sell your apartment building property successfully:
Understand your goals
Understand the market
Hire an experienced commercial real estate broker
Get a lawyer
Get an inspection
Check service and tenancy contracts
Get an appraisal
Set a listing price for your apartment building
Let's go through these steps in detail.
Step #1: Understand your goals
The first step is to know your goals. Are you looking to sell your apartment building now or sell it later? You might want to sell your property in the near future, generally within six months, at the highest possible price. Or, you might consider selling it in the distant future, generally more than a year away, with the potential for a higher sales price (and return on investment).
Your answer will help determine the best course of action. For example, if you want to sell your apartment building as soon as possible, you'll need to be prepared to make some sacrifices to close the deal quickly. On the other hand, if you're not in a hurry to sell, you can take steps to maximize your property's value, such as making improvements or waiting for the right market conditions.
Here are some considerations and advice:
If you want to swap one property for another and avoid paying capital gain tax, you want to take advantage of the "1031 Exchange." If you are swapping similar properties, deferring capital gains taxes can make it cheaper to get out of one property into another or even more with the 200% rule. Learn more about the 1031 Exchange from our blog.
If you are retiring and not planning to reinvest the sales proceeds, consider arranging the sale of your apartment building so you can receive money in smaller installments. An experienced real estate broker or a financial planner might help you with that.
If you need to sell the apartment building fast and for cash, because you are losing money on it, consider selling it to us! At Point Acquisitions, we work directly with sellers. We have the experience and knowledge to get you the best possible price for your apartment building property. Fast!
Step #2: Understand the market
The second step is to understand the market. Sellers must be aware of trends affecting their local commercial real estate market, including job growth, population changes, and new construction. These factors can impact your decision on when to sell and how to price your apartment building.
Your real estate broker should be able to provide you with data and analysis on the local market, as well as comparable sales of similar properties in your area. This information will help you determine the right time to sell and the right asking price for your apartment building.
The US Library of Congress provides a comprehensive list of resources and statistics on the US housing market, including commercial real estate. This information might help understand the market.
At Point Acquisitions, we regularly share valuable insights to help you understand your local commercial real estate market. In this blog post, for example, we talk about Florida's leading position in the economy, population, jobs, and residential and commercial real estate growth.
Step #3: Hire an experienced commercial real estate broker
The third step is to hire a professional real estate broker. An experienced and knowledgeable professional can help you navigate the sale process, from pricing your apartment building, marketing it to potential buyers, and understanding the closing costs. They can also provide valuable insights into the local market and important data on comparable sales.
To hire the best broker for your property's sale, it's necessary to check their sales statistics and professional designations. To do this, you should look up brokers' internet profiles to learn how long they've been in business, how many transactions they've made, and if they have any designations. This information is easily available on the internet.
It's important to know their specific experience selling apartment building properties. It would help if you also asked for references from past clients. Once you've gathered this information, you can decide whom to hire.
A good real estate broker understands the legal intricacies of a property sale and is an expert in negotiating with buyer's brokers on your behalf. They'll walk you through the process, taking care of much of the legwork to achieve your goals.
Some property owners may be tempted to save money by selling their property directly rather than hiring a broker. The major disadvantage of hiring a broker is the cost. The commercial broker's fee ranges from 3% to 8% of the total sales price, depending on the complexity of the transaction. Their commission on a large apartment complex transaction might be in the six figures!
While you may be able to get a greater "top line" sales price listing with a local broker, it doesn't always translate to more money in your pocket. Closing the deal using a real estate broker can also take considerable time. It's a good idea to consider alternatives when determining how best to achieve your objectives with a commercial real estate sale. If you want to sell your multifamily apartment building property without a broker, there are two good options:
If you want to avoid paying high broker fees, you might want to consider selling your apartment building to us! At Point Acquisitions, we're always looking to buy new apartment buildings, and we're happy to work with sellers directly.
FSBO ("for sale by owner") is another option for selling without a broker. You can list your apartment building on websites like LoopNet or Craigslist. You'll likely get a lower sales price going this route, but you won't have to pay commissions or fees.
Step #4: Get a lawyer!
Regardless of how you sell your apartment property, you'll want the assistance of an experienced real estate lawyer. A lawyer can help you fill out forms, examine contracts and papers, detect possible issues throughout the transfer, and ensure that everything goes as planned. They would be able to find title issues that might cause the sale to drag on for weeks or months or even ruin it.
These are just a few items that an experienced commercial real estate lawyer can help you with as you go through your property selling process. They will explain:
How to ensure that your financial interests are protected throughout the transaction;
Your potential legal liabilities;
The tax consequences of selling your property;
What documents you'll need to complete the sale;
How to make sure that the property title is clear;
The process of checking with all property co-owners – even minority partners – to ensure that the transaction does not get derailed;
Outstanding liens or judgments;
Trust issues;
Mortgage balances;
Tax issues;
Encroachments;
and more.
A Non-Disclosure Agreement (NDA)
Your real estate lawyer will initiate a Non-Disclosure Agreement (NDA) process when the time is right:
An attorney should draft and review NDAs. It will detail each provision and how the buyer may utilize the material.
A potential buyer should sign an NDA before requesting extensive information about your property and operations.
This will protect you as a seller from publishing your private financial data.
The NDA will be in force until the buyer has completed their due diligence and taken over operational responsibility.
They should not be permitted to do so without first obtaining permission.
Information in the public domain will not be protected under an NDA.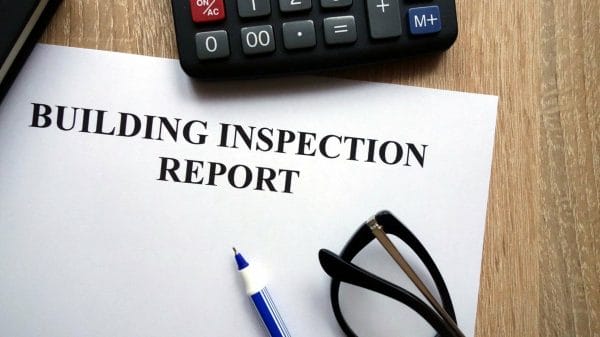 Step #5: Get an inspection
The apartment property has to be in good working condition before closing. It's critical to be acquainted with everything there is to know about the physical condition of your apartment property:
Are there unapproved or objectionable construction materials such as asbestos or lead pipes?
Are all mechanical systems operating well?
Is the plumbing in good working order?
Is the electrical service up to code?
Some jurisdictions will require that properties meet current construction standards when sold. This might necessitate modifications and repairs.
The buyer or their lender may insist that you modify the property to comply with current standards.
You'll be asked to submit "diligence papers" to the buyer. This will include property reports such as:
Surveys;
Construction and repair contracts and plans;
Phase I environmental tests;
Water tests;
Property Insurance policies;
Title Insurance coverage policies.
Before closing, any concerns or exclusions from coverage must be addressed.
Should the buyer or the seller conduct an inspection?
Normally, the buyer does their own inspection. If you're unsure about the condition of your home, you may want to inspect it before putting it on the market. This will assist you in establishing a fair price and making other preparations.
Although a pre-sale property inspection is not required, it is a good idea. It might cost you a few hundred dollars, but it will allow you to discover any issues that purchasers would likely notice during their inspection later in the transaction. A thorough examination statement may expose structural or technical concerns before putting your home on the market.
If the seller is a few steps ahead of the buyer, sellers may be able to speed up the selling process by performing repairs in tandem with other home preparation tasks. When the property is on the market, it should be ready to sell, hassle-free, and as soon as possible.
Step #6: Check all service and tenancy contracts
First, you should thoroughly review contracts with firms or individuals who provide continuing or periodic services for your property. This includes things like:
Agreements with property management companies;
Lawn maintenance;
HVAC, cleaning contractors, and other upkeep-related services.
The seller may or may not be responsible for these services. Check to see if any notice requirements need to be met so that you don't have to pay for work completed after the sale.
Second, look at rental agreements and related documents, such as modifications or extensions. This covers electronic or written communications with renters about late payments, defaults, tenant compliance concerns, maintenance requests, and quarrels.
Rent rolls should be up-to-date and accurate;
The books should be checked to verify that all required documents have been recorded in the correct accounts if they exist;
The tenant must pay deposits.
This data will be part of the buyer's diligence paperwork you must submit.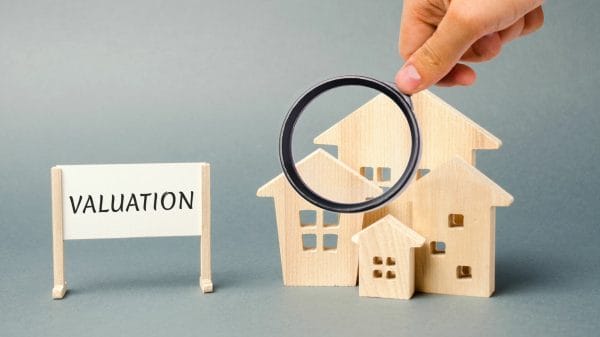 Step #7: Get an appraisal of your apartment building property
You will need an accurate estimate of your apartment property's value to price it correctly. The buyer's lender will also require an appraisal to finance the purchase. It is best to use a state-licensed appraiser who has experience with similar types of properties in your area. The appraiser will visit your property and examine things like:
The number of units;
The mix of unit types;
The size of each unit;
Building amenities.
After the appraiser has completed their analysis, they will provide you with a written report that includes an estimate of your property's value and a description of how they arrived at that number.
You should expect to pay a few hundred dollars for an appraisal. It is worth the investment to ensure that you price your property correctly.
What are the different ways to appraise an apartment building property?
There are three methods to assess the worth of a residential complex. An appraiser may need to consider all three scenarios based on the property's age and condition. Usually, they will rely mostly on the Income Capitalization method in determining their final value.
Direct Comparison Method
The Direct Comparison approach, sometimes known as the Sales Comparison Approach, compares your property to similar properties that have recently closed sales.
To do that, compare your property with multiple properties that are:
As similar as possible to your apartment building;
As close geographically as possible to your apartment building;
Sold as recently as possible.
The sale price of comparable properties is adjusted to incorporate any differences with your property, and the results are averaged. The market value of your home is average.
Income Capitalization Method
The Income Capitalization approach – also called the "Income Approach" – focuses on the return an investor would expect to earn if they purchased your property. Put simply, what are the chances of making money from this investment?
To calculate this number, you need to know two things:
The Net Operating Income (NOI) of the property;
The going rate of return for investment properties in your area.
The NOI is the amount of money that's left over after all expenses – like mortgage payments, taxes, insurance, and repairs – are paid.
You then divide the NOI by the going rate of return to get your property's value. For example, if the going rate of return in your area is 12% and the NOI of your property is $100,000, then your property is worth $833,333.
Cost Approach Method
The Cost Approach tries to determine what it would cost to replace your property with a new one similar in size, quality, and features.
To do that, the appraiser will add together:
The estimated land value;
The depreciation-adjusted cost of the building itself;
The current cost to construct a property similar to yours.
This is the most complicated of the three methods and is not used as often as the other two. That's because it can be difficult to accurately estimate the land's value and the building's value. It's also hard to find more properties like yours – especially if your property is unique.
However, the Cost Approach can be useful in certain situations, like when trying to insure your property for its replacement value.
How do I find a qualified appraiser?
It's important to find an experienced and qualified appraiser. Look for someone who:
Has experience appraising similar properties in your area;
Is state-licensed;
Can provide you with a detailed report that explains their methods and analysis.
You can usually find a qualified appraiser by asking for recommendations from people you trust – like your real estate broker or attorney. You can also search for appraisers online.
How much will an apartment building appraisal cost?
Appraisals for small apartment dwellings range from $3,000 to $5,000. For larger units, an apartment complex appraisal might cost anywhere from $10,000 to $25,000.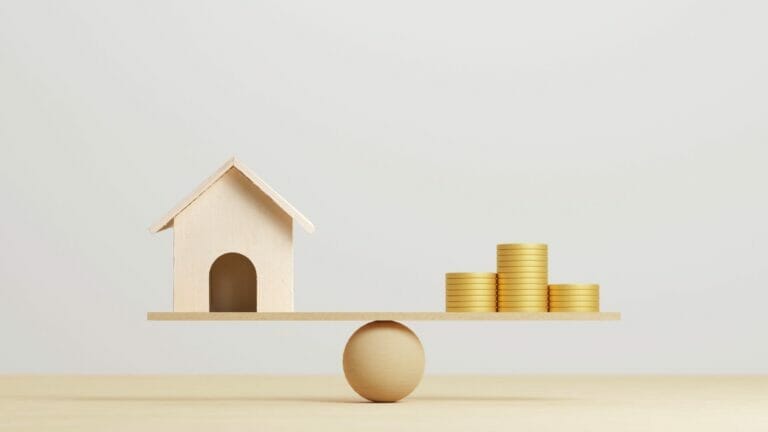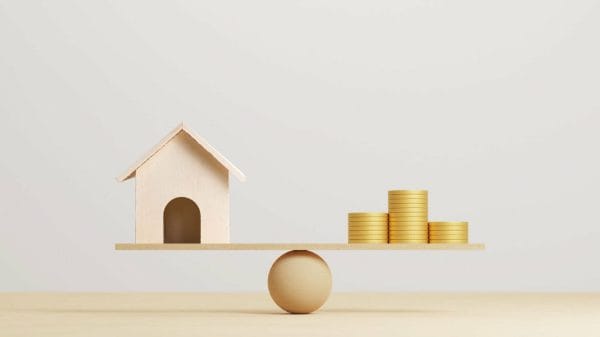 Step #8: Set a listing price for your apartment building
To set a good selling price for your apartment building property, start by ordering a professional appraisal. As we mentioned, the appraiser will likely use the Income Capitalization method to value your property. They will determine a fair market value and give you a report that includes recent sales of comparable properties in your area.
You can also review these comparables and look at trends in the local market to get a sense of what your property might be worth.
Once you know the value, you can start thinking about how much profit you want to make from the sale. A good rule of thumb is to add 20% to 30% to the appraised value to determine your asking price.
Keep in mind that the market will ultimately dictate the selling price of your property. If you want top dollar for your apartment building, be prepared to negotiate with buyers.
You can also use a real estate broker to help you set the right price and market your property to potential buyers. Apartment building for sale by owner (FSBO) may save a few bucks in the short term but it's wise to accept professional guidance if you are not so experienced.
If you're unsure what price to set, it's always best to err on the high side. You can always negotiate down, but you can't go up once the property is on the market.
Now that you know how to value and price your apartment building for sale, it's time to start marketing your apartment property to potential buyers!
Disclaimer
Please note that Point Acquisitions is not a tax expert or tax advisor. The information on our blogs and pages is for general informational purposes only and should not be relied upon as legal, tax, or accounting advice. Any information provided does not constitute professional advice or create an attorney-client or any other professional relationship. We recommend that you consult with your tax advisor or seek professional advice before making any decisions based on the information provided on our blogs and pages. Point Acquisitions is not responsible for any actions taken based on the information provided on our blogs and pages.
Selling a hotel isn't just a transaction; it's an art that demands a deep understanding of the accommodation sector. The industry has witnessed considerable shifts in recent years, influenced by changing traveler preferences, technological advancements, and economic trends. These shifts…
Read More